Join with us for our 2024 State Conference "BOTH &".
– Ps Ben & Trish Naitoko
---
LOCATION
TBA
---
KIDS/YOUTH PROGRAM
If you have children/youth wanting to participate in the provided programs they must be pre-registered* before 22 September 2024.
*Pre-registration of children and youth is essential in order to satisfy the legal requirement of ratio of workers to participants. No child/youth will be registered into these provided programs after this date.
Kids Program
Age 1 to Age 3
Age 3+ to Age 5
Prep/Preschool to Year 2
Year 3 to Year 6
Youth Program
---
ANNUAL SPONSOR
The 2024 ACC QLD/NT state conference is proudly supported by our annual sponsor: Alphacrucis University College.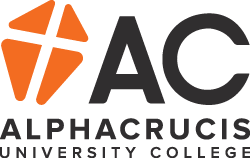 ---
REFUND POLICY
No refunds on Conference Week or Early Bird pricing registrations. Any cancellations before 31 August will incur a $40 fee per registration affected. Cancellations after 31 August will not be refunded.
The cost of a registration for the Conference does not include GST as the Conference is considered a 'Religious Service'.