The Gathering
You are invited to THE GATHERING – One Voice Conference 2018
The One Voice conference exists to empower women to grow together and walk their life with God, fully understanding and embracing who's they are. This year's theme is The Gathering. It is an amazing opportunity to find confidence in God's call on our lives and to encourage and be encouraged by other women.
Queensland Christian Women's Director, Ps Francine, has created this event with the desire is that you leave this conference feeling more in love with our God, and with the passion, energy and courage to be an incredible witness of His love.
We are delighted to have Ps Bobbie Houston as the key note speaker this year. She is the founder of Colour Conference and The Sisterhood, and has preached to millions of women worldwide.
We are so excited to see you at The Gathering. Book in today to get tickets at the Early Bird Price (Early Bird finishes 31/03/2018).
________________________________________
Friday session: 7-9pm
Saturday session: 9am-3pm
________________________________________
If you have any questions regarding issues booking tickets or general queries related to the event, please send an email to reception@centrochurch.com.au. We will endeavor to solve any issues within 48 hours.
We hope you can make it!
Cheers,
Queensland Christian Women
Guest Speaker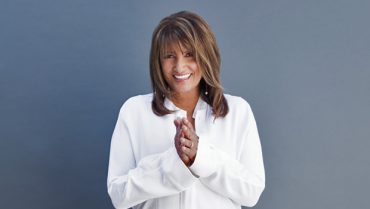 Bobbie Houston
"If leadership is defined by the influence you have on another – then Bobbie Houston is at the top of her game. Her longevity and credibility as a leader is only surmounted by her passion and focus to see heaven come to earth through the extraordinary love of Christ in ordinary people."