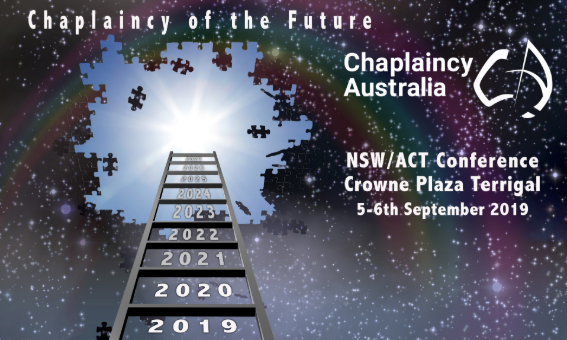 CHAPLAINCY AUSTRALIA is a not-for-profit national organisation founded in 1999, with more
than 500 members across Australia. We have been successfully running an annual chaplaincy
conference in NSW for over ten years. Our chaplains are currently active in 26 different sectors
such as sport, hospital, aged care, correctional centers, schools, juvenile centers, police,
ambulance, defense, disaster and many more.
2019 CONFERENCE theme is "Chaplaincy of the Future"
Exploring the current status of chaplaincy in Australia and looking to the future. The conference
will also provide practical cutting-edge professional development for chaplains and those in the
helping professions.
Conference Details
Thursday 5 September 2019 7.00pm – 10.00pm
Friday 6 September 2019 8:30am – 5.00pm
Location: Crown Plaza, Terrigal