Banning Liebscher (USA) is the founder and pastor of Jesus Culture, a ministry of worship, events, and leadership development. In 2014, Banning and the Jesus Culture team planted Jesus Culture Sacramento, a church committed to seeing believers encounter God, be empowered as world changers, and engage their city as leaders. Pastor Banning and his wife Seajay are based in Sacramento along with their three children, Elli, Raya & Lake.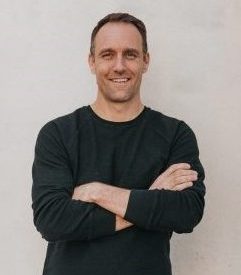 ---
PROGRAM
MONDAY 9 October
6:00pm: Doors Open
7:00pm: Opening Rally (Session 1)
TUESDAY 10 October
MORNING BREAK
1:00pm: Doors Open
2:00pm-3:30pm: Session 2
3:30pm-4:00pm: Stretch Break
4:00pm-5:30pm: Session 3
5:30pm-6:30pm: Dinner (provided)
6:30pm: Session 4 (Ordination Service)
WEDNESDAY 11 October
MORNING BREAK
1:00pm: Doors Open
2:00pm-3:30pm: Session 5
3:30pm-4:00pm: Stretch Break
4:00pm-5:30pm: Session 6
5:30pm-6:30pm: Dinner (provided)
6:30pm: Session 7
THURSDAY 12 October
9:00am: Doors Open
10:00am-11:00am: Session 8
11:00am-11:30am: Morning Tea (provided)
11:30am-12:30pm: Session 9
12:30pm: End of Conference
---
PARKING
Onsite car parks will be assigned to delegates and churches; the onsite parking ticket/s will be sent via the post, along with your venue access pass closer to Conference.
As onsite parking is at a premium, and there is absolutely no parking available outside the venue due to strict local council restrictions, onsite car park tickets are required.
If no car park ticket is presented upon arrival at the venue, no parking will be available onsite.
Alternatives include: car-pooling or a free shuttle bus service from the official overflow car park area.
***PLEASE CAR-POOL as much as possible.
SHUTTLE BUS SERVICE
Please click here to book the free shuttle bus service.
Official Overflow Car Park Area:
Life Church
6 Kawana Island Boulevard
WARANA 4575
SHUTTLE SERVICE SCHEDULE
---
BREAKOUT SESSIONS
EMERGING LEADERS LUNCH
For Emerging Leaders aged 18-30  (that are registered delegates).
Tuesday 10 October @ 12pm, Calvary Christian Church – Sunshine Coast.
Parking:
If you do not have an onsite car park ticket, please park at the official offsite car park at Life Church (6 Kawana Island Boulevard WARANA Q 4575) for a 11:30am shuttle bus pick-up.
EMERITUS  LUNCH
For Emeritus credential holders (that are registered delegates).
Wednesday 11 October @ 11am, Calvary Christian Church – Sunshine Coast.
CHAPLAINCY & COMMUNITY ENGAGEMENT
Combined professional development session on 'Responding to Domestic and Family Violence' with Matt Boulton.
Monday 9 October @ 2pm, upstairs at The Savvy Squire (123 Parkyn Parade, Mooloolaba)
Cost: $10 (free for the first 60), includes tea/coffee and afternoon tea.
Register here for the breakout session.
YOUTH ALIVE 
The Youth Alive Breakout Session is for those who are Youth or Young Adult Pastors, along with their teams.  Join us on Wednesday  11 October @ 10am at Criminal Coffee Company (6/110 Sixth Ave, Maroochydore QLD 4558).
Register here for the breakout session.
KIDS PASTORS NETWORKING COFFEE
You are invited to a Kids Pastors Networking Coffee on Wednesday 11th October. This will be a great opportunity to meet other Kids Pastors in our state, share ideas, feel inspired by others, and have conversation around what God is doing in your local church through your kids ministry.
DETAILS:
Kids Pastors/Leaders Networking Coffee
Cotton Tree Beach Bar (Shop 2, Essence, 13, 15 The Esplanade, Maroochydore QLD 4558)
Wednesday 11th October at 10am
Please RSVP to Laura Douglas at 0421 248 157
---
KIDS/YOUTH PROGRAM
If you have children/youth wanting to participate in the provided programs they must be pre-registered* before 22 September 2023.
*Pre-registration of children and youth is essential in order to satisfy the legal requirement of ratio of workers to participants. No child/youth will be registered into these provided programs after this date.
Kids Program
Age 1 to Age 3
Age 3+ to Age 5
Prep/Preschool to Year 2
Year 3 to Year 6
Youth Program
---
VOLUNTEER AT CONFERENCE
We are ready to see churches from across Queensland and the Northern Territory take time to join together. The ACC QLD/NT team would be grateful to have you volunteer for one day or the full conference!
Please fill out this Volunteer sign-up form as soon as possible.
---
ANNUAL SPONSOR
The 2023 ACC QLD/NT state conference is proudly supported by our annual sponsor: Alphacrucis University College.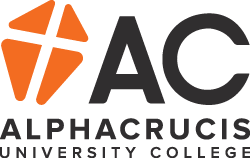 ---
REFUND POLICY
No refunds on Conference Week or Early Bird pricing registrations. Any cancellations before 31 August will incur a $40 fee per registration affected. Cancellations after 31 August will not be refunded.
The cost of a registration for the Conference does not include GST as the Conference is considered a 'Religious Service'.