The darker the night, the more attractive the light. We are called the light of the world, not the light of the church. The church is a counterculture community existing for the common good. A demonstration of healing and wholeness that shows the world that He is God.
Join with us for our 2018 State Conference on the Sunshine Coast with Pastor Erwin McManus as we increase the voltage behind the light.
– Ps John & Francine Hunt
The people living in darkness have seen a great light. On those living in the land of the shadow of death a light has dawned.
Matthew 4:16
---
GUEST SPEAKER – Erwin McManus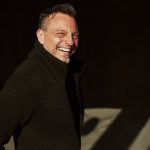 Erwin Raphael McManus is an iconoclast known as a cultural pioneer for his integration of creativity and spirituality. Erwin is a storyteller and observer of life. His writings are an exploration of the human spirit and search for what makes us uniquely human.
His newest book, The Last Arrow, is about leaving nothing left undone that you were meant to do and living with a relentless ambition for life.  In addition to writing Soul Cravings, Chasing Daylight, The Barbarian Way, and other leading books on spirituality and creativity, Erwin authored The Artisan Soul, an exploration of human creativity, which is a Los Angeles Times and Publishers Weekly bestseller.
Erwin, a native of El Salvador, now lives in Los Angeles, California.  He holds a BA in psychology from UNC Chapel Hill, a Masters of Divinity from Southwestern Theological Seminary, and a Doctorate of Humane Letters from Southeastern University.
Erwin is an artist, entrepreneur, cultural thought leader and the founder of MOSAIC, a church in Los Angeles, California and has inspired the church across the world to new expressions of faith and spirituality. MOSAIC is known for its innovation, creativity, diversity, and social entrepreneurism and has been named one of the most influential and innovative churches in America.
Engaging such issues as culture, creativity, change, and leadership, Erwin is widely known as a thought-provoking communicator. His travels have taken him to over 50 countries and he has spoken to over a million people from a wide variety of audiences, including professional athletes, Wall Street investors, universities, film studios, and conferences focused on leadership, creativity, culture, and living a wholistic life.
Erwin McManus has created a bold manifesto for a life of vision, dreams, and courage. The Last Arrow is both the unwrapping of biblical insights and the unwrapping of our deepest humanity.  It is written for everyone who senses deep within them that there is so much more to their life than they are living and for everyone who is tired of regrets and is ready to give each moment everything they have to give.  Visit him online at www.erwinmcmanus.com.
---
---
PROGRAM
MONDAY 8 October
7:00pm
Opening Rally
TUESDAY 9 October
12:30pm-1:30pm
Emerging Leaders Lunch
2:00pm-3:30pm
Session 2
3:30pm-4:00pm
Afternoon Tea
4:00pm-5:30pm
Session 3 (Business Session)
5:30pm-6:30pm
Dinner
7:00pm
Session 4
WEDNESDAY 10 October
2:00pm-3:30pm
Session 5
3:30pm-4:00pm
Afternoon Tea
4:00pm-5:30pm
Session 6
5:30pm-6:30pm
Dinner
7:00pm
Session 7 (Ordination Service)
9:00pm
OMC Supper
THURSDAY 11 October
9:30am-10:30am
Session 8
10:30am-11:00am
Morning Tea
11:00am-12:00pm
Session 9
12:00pm
End of Conference
8:30am-12:30pm
Safer Churches Workshop
---
PRICING
Adult Rate:
$285.00: 1 MAY 2018 – 7 OCT 2018*
Emeritus (Retired) Rate:
$140.00: 1 MAY 2018 – 7 OCT 2018*
Kids Rate:
$110.00: 1 MAY 2018 – 7 OCT 2018*
Youth Rate:
$120.00: 1 MAY 2018 – 7 OCT 2018*
* Registrations after this date will incur a late registration fee
Online Registrations will close 24 September 2018
---
KIDS/YOUTH PROGRAMS
If you have children/youth wanting to participate in the provided children and youth programs they must be * pre-registered before 24 September 2018.
* Pre-registration of Children and Youth is essential in order to satisfy the legal requirement of ratio of workers to participants. No child/youth will be registered into this provided programs after this date.
Kids Programs
Age 2 to Age 3
Age 3+ to Age 5
Prep/Preschool to Year 2
Year 3 to Year 6
Youth Program
---
Emerging Leaders Lunch
If you are aged between 18 & 30 years, you are warmly invited to attend the Emerging Leaders lunch on Tuesday the 9th of October at 12:30pm to 1:30pm. This is an opportunity to meet like-minded people, be inspired and be encouraged.
This lunch is only open to Conference Delegates and registrations will close Monday 24th September.
To register to attend the Emerging Leaders lunch, please click here.
---
Parent Lounge
A Parent Lounge will be provided free of charge for all delegates with babies (0 to 2 years)
To register for the Parent Lounge, please click here.
---
CONFERENCE APOLOGIES, REMITS AND NOMINATIONS
Nominations and remits for the Conference sessions may be submitted by the State Conference, the State Executive, Regions, Local Churches holding a Certificate of Fellowship, and Ordained Ministers.
Please note that:-
It is important that each Church and Ministry Certificate holder is in good financial standing with the Movement.
Apologies need to be advised to the State Secretary at least 14 days prior to the State Conference.
All remits must be submitted for discussion at Regional level and endorsed by the Regions as per the United Constitution, be in the form of a resolution and shall be in the hands of the State Secretary, PO Box 2195, NORTH IPSWICH QLD 4305 – 3 months prior to the commencement of the Conference, i.e. Friday, 29th June, 2018.
All nominations should be completed on the prescribed form. The nomination should be signed by both the Nominator and Nominee, and be in the hands of the State Secretary 3 months prior to the commencement of the Conference, that is Friday,29th June, 2018.
Please click here to download the 2018 Nomination Form.
Positions open for nomination are:- State President, State Vice President, State Secretary, State Treasurer, State Executive Members (3)
Current personnel in the above areas are as follows;
State President: John Hunt
State Vice President: Steve Kennedy
State Secretary: Chris Mulhare
State Treasurer: Murray Averill
State Executive Members: James Macpherson, Ben Teefy, Craig Tomkinson
---
CONFERENCE DELEGATES
The Pastor and one delegate for every 250 adults in regular attendance (18 years and over) or part thereof may represent churches that hold a current Certificate of Fellowship and who are in financial standing.
Every Ordained Minister and Provisional Minister resident in the QLD/NT are entitled to vote and all those with a Specialised Ministry Certificate resident in QLD/NT shall be eligible to attend and have the courtesy of the floor but not vote unless an official voting delegate of a Registered church.
Missionaries holding an Ordained Minister's Credential, whose Australian residential address is in Queensland or the Northern Territory, are entitled to attend and to vote.
Church Pastors and Boards are asked to make sure that Church Dues and Pastors' Dues, for past financial years are paid to avoid embarrassment at State Conference.
To nominate Official Church Voting Delegates, the Senior Pastor is required to complete and submit a Notification of Official Church Voting Delegate Form by Monday 17th of September 2018. 
Please click here to download the 2018 Official Voting Delegates Form.
---
CONFERENCE PROGRAM, AGENDA, ETC
All relevant Conference material will be circularised to the Fellowship at least 6 weeks prior to the commencement of the Conference.
---
REFUND POLICY
Any cancellations made before 31 August 2018 will incur a $40.00 administration fee per registration. Cancellations made from 31 August 2018 onwards will not be refunded without good cause.
The cost of a registration for the Conference does not include GST as the Conference is considered a 'Religious Service'.
---
ANNUAL SPONSOR
The 2018 ACC QLD/NT state conference is proudly supported by our annual sponsor: Alphacrucis College.