The darker the night, the more attractive the light. We are called the light of the world, not the light of the church. The church is a counterculture community existing for the common good. A demonstration of healing and wholeness that shows the world that He is God.
Join with us for our 2018 State Conference on the Sunshine Coast with Pastor Erwin McManus as we increase the voltage behind the light.
– Ps John & Francine Hunt
The people living in darkness have seen a great light. On those living in the land of the shadow of death a light has dawned.
Matthew 4:16
---
GUEST SPEAKER – Erwin McManus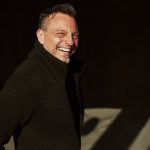 Erwin Raphael McManus is an iconoclast known as a cultural pioneer for his integration of creativity and spirituality. Erwin is a storyteller and observer of life. His writings are an exploration of the human spirit and search for what makes us uniquely human.
His newest book, The Last Arrow, is about leaving nothing left undone that you were meant to do and living with a relentless ambition for life.  In addition to writing Soul Cravings, Chasing Daylight, The Barbarian Way, and other leading books on spirituality and creativity, Erwin authored The Artisan Soul, an exploration of human creativity, which is a Los Angeles Times and Publishers Weekly bestseller.
Erwin, a native of El Salvador, now lives in Los Angeles, California.  He holds a BA in psychology from UNC Chapel Hill, a Masters of Divinity from Southwestern Theological Seminary, and a Doctorate of Humane Letters from Southeastern University.
Erwin is an artist, entrepreneur, cultural thought leader and the founder of MOSAIC, a church in Los Angeles, California and has inspired the church across the world to new expressions of faith and spirituality. MOSAIC is known for its innovation, creativity, diversity, and social entrepreneurism and has been named one of the most influential and innovative churches in America.
Engaging such issues as culture, creativity, change, and leadership, Erwin is widely known as a thought-provoking communicator. His travels have taken him to over 50 countries and he has spoken to over a million people from a wide variety of audiences, including professional athletes, Wall Street investors, universities, film studios, and conferences focused on leadership, creativity, culture, and living a wholistic life.
Erwin McManus has created a bold manifesto for a life of vision, dreams, and courage. The Last Arrow is both the unwrapping of biblical insights and the unwrapping of our deepest humanity.  It is written for everyone who senses deep within them that there is so much more to their life than they are living and for everyone who is tired of regrets and is ready to give each moment everything they have to give.  Visit him online at www.erwinmcmanus.com.
---
PRICING
Adult Rate:
$225.00: 14 OCT 2017 – 31 DEC 2017
$255.00: 1 JAN 2018 – 30 APRIL 2018
$285.00: 1 MAY 2018 – 7 OCT 2018*
Emeritus (Retired) Rate:
$110.00: 14 OCT 2017 – 31 DEC 2017
$130.00: 1 JAN 2018 – 30 APRIL 2018
$140.00: 1 MAY 2018 – 7 OCT 2018*
Kids Rate:
$95.00: 14 OCT 2017 – 30 APRIL 2018
$110.00: 1 MAY 2018 – 7 OCT 2018*
Youth Rate:
$99.00: 14 OCT 2017 – 30 APRIL 2018
$120.00: 1 MAY 2018 – 7 OCT 2018*
* Registrations after this date will incur a late registration fee
Online Registrations will close 24 September 2018
---
KIDS/YOUTH PROGRAMS
If you have children/youth wanting to participate in the provided children and youth programs they must be * pre-registered before 24 September 2018.
* Pre-registration of Children and Youth is essential in order to satisfy the legal requirement of ratio of workers to participants. No child/youth will be registered into this provided programs after this date.
Kids Programs
Age 2 to Age 3
Age 3+ to Age 5
Prep/Preschool to Year 2
Year 3 to Year 6
Youth Program
---
REFUND POLICY
Any cancellations made before 31 August 2018 will incur a $40.00 administration fee per registration. Cancellations made from 31 August 2018 onwards will not be refunded without good cause.
The cost of a registration for the Conference does not include GST as the Conference is considered a 'Religious Service'.
---
ANNUAL SPONSOR
The 2018 ACC QLD/NT state conference is proudly supported by our annual sponsor: Alphacrucis College.